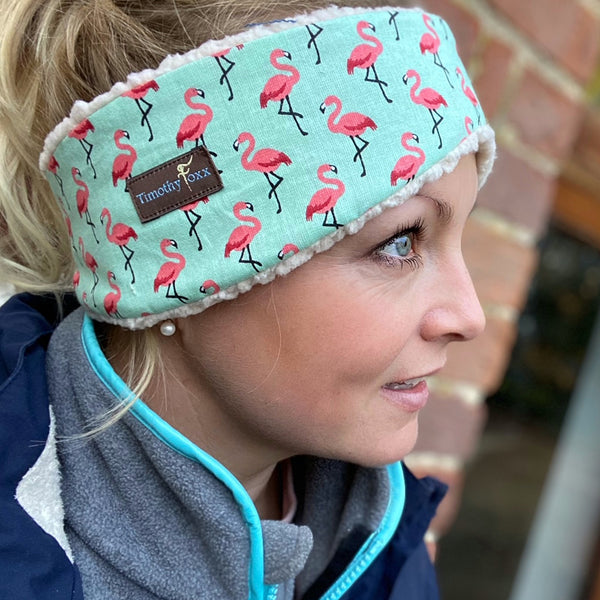 Flamingo Ear Warmer in NEW MINT
$36.00
This funky Limited Edition Flamingo Ear Warmer is an excellent practical fashion accessory! This gorgeous linen Flamingo fabric mixed with our soft fleece to create a wonderfully warm ear warmer which are ideal for any outside activities, walking the dog, or any occasion where ears may be cold in the wind.
They are all individually hand cut and made with an elastic strip at the back to allow a good fit.
Available in the following crown sizes:
Small  54cm - 57cm
Medium 57cm - 61cm
Hand Wash. Lovingly made at TFHQ

For more choices see our Tweed-Earwarmer section.
View All Ladies Tweed-Earwarmers