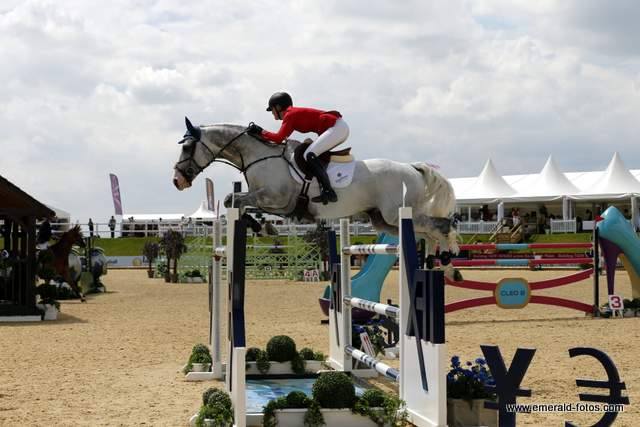 Foxxy Champions
Ollie Dales
Ollie is a full time showjumper and part time model from North Yorkshire. She has over 30 horses at home, which she breeds and produces along with with her mum, dad, sister. Ollie's Best horse is Casparall who is only nine years old has jumped 1.50m classes in 2014 including a 1.55m international stairway class at Bolesworth International where they jumped clear.
Her other top horses include Arianna, a bay nine year old mare who she bred who is also jumping 1.50m classes and Chopin a gorgeous bay 8 year old stallion, who Ollie highly regards as her 'out and out winner!!'
Some of Ollie's achievements include:
Competing as part of the British Team at the European Championships for children on horses in Athens. Where they won team gold medal.
Winning the national Young Horse Championships multiple times, with horses she and my family have produced.
Qualifying and competing at the World Championships of young horses and breeding at Zangersheide, Belgium. Where she also qualified for the final on Chopin coming = 1st in the qualifying rounds.
All of her best young horses which she has produced have been selected as being part of the World Class Equine Pathway.
She has been a member of British squads, including part of the 'Excel Talent' squad for show jumping
Not only is Ollie a gifted horsewoman she is pretty smart too as she took Biology, Chemistry and Physics at A-Level and also completed an Advanced Apprenticeship in Sporting Excellence and a Talented athletes scholarship (TASS) She is a level two certified sporting coach and she aims to take the level three course this year, including riding for the disabled courses.